30 Jaw-Dropping Wall Covering Ideas For Your Home
Posted on Feb 20th 2017
30 Jaw-Dropping Wall Covering Ideas For Your Home
DigsDigs By Kate
Posted by Marika Dienes on February 20, 2017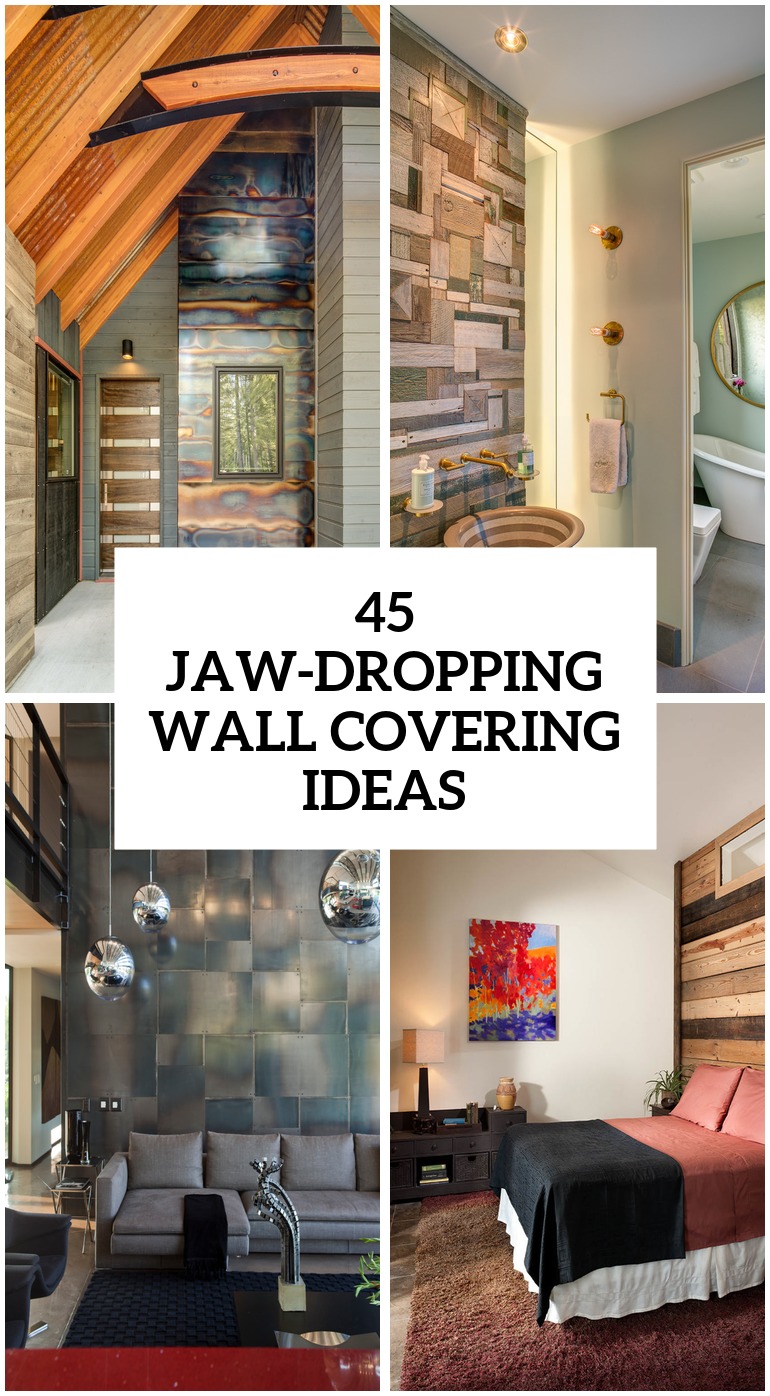 We've already told you of3D wall panels as unique covers for any walls that catch an eye and look amazing. Today I'd like to continue the topic of making plain walls outstanding and super eye-catching but with various unique wall coverings from different materials that will definitely change your space and make it stunning.
Wood
Wood is one of the favorite materials for making anything because it immediately adds luxury and chic at once, it's naturally textural, which makes it eye-catching, and it brings warmth to the space, whatever color you choose. Various wooden shingles, tiles and panels can turn even the simplest interior into a cool one. You can make an eye-catchy wall yourself covering it with worn window shutters for a shabby chic interior or with reclaimed wood, which works for any interior.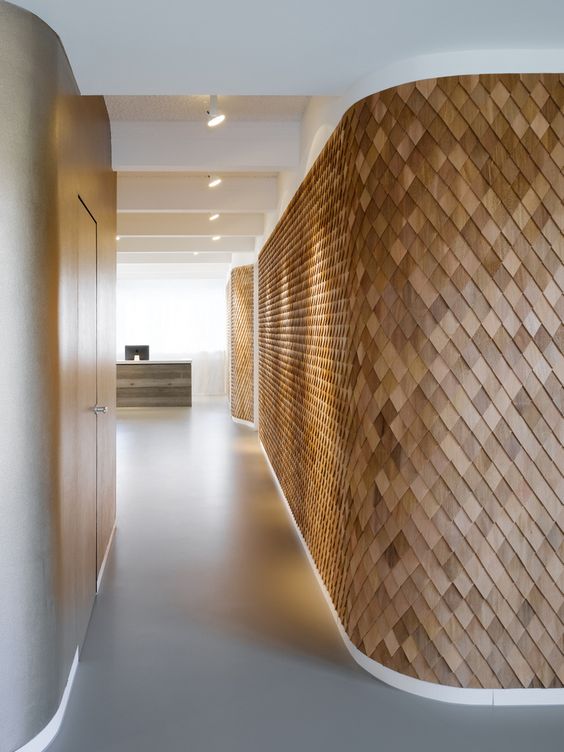 beautiful wooden shingle wall art looks luxurious
chic bamboo tiles covering a part of the bathroom wall as a mural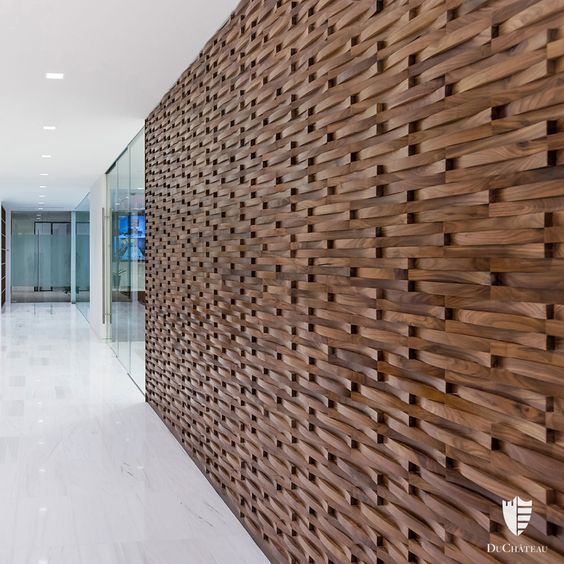 dimensional wood wall coverings with any patterns will add a luxury feel to the space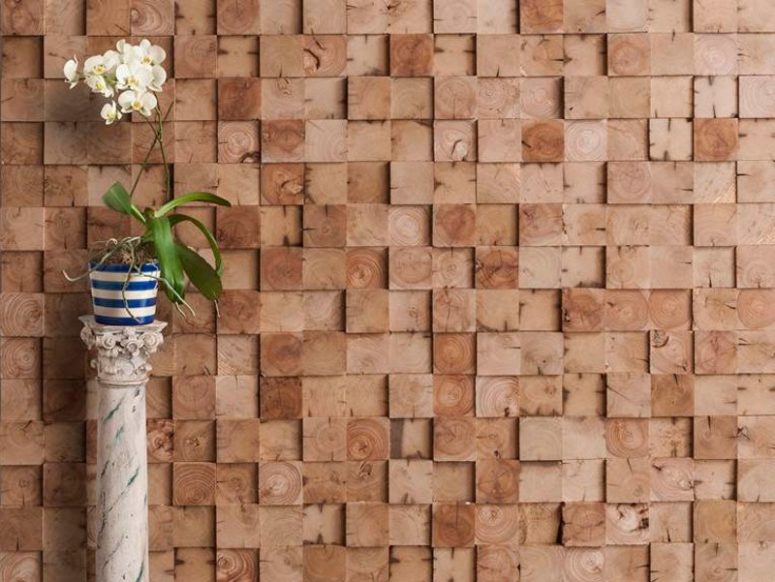 dimensional and textural wood pieces wall covering is classics for any modern or rustic interior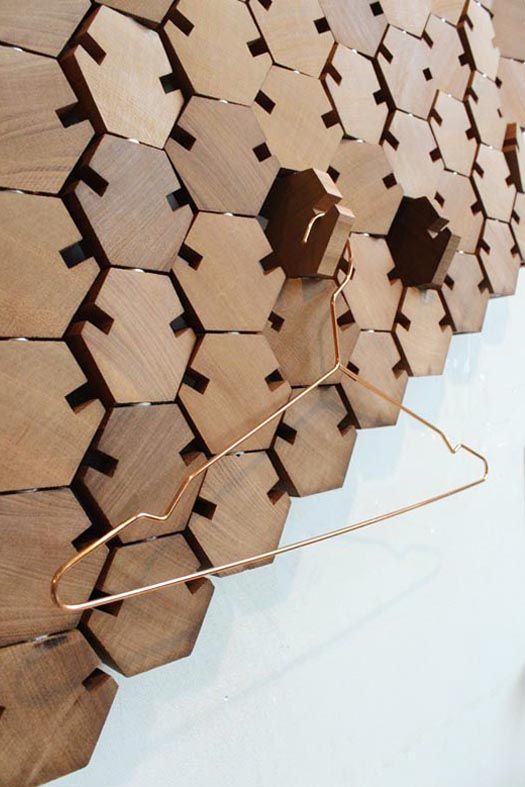 unique wooden honeycomb tiles that are functional and can be used for hanging and holding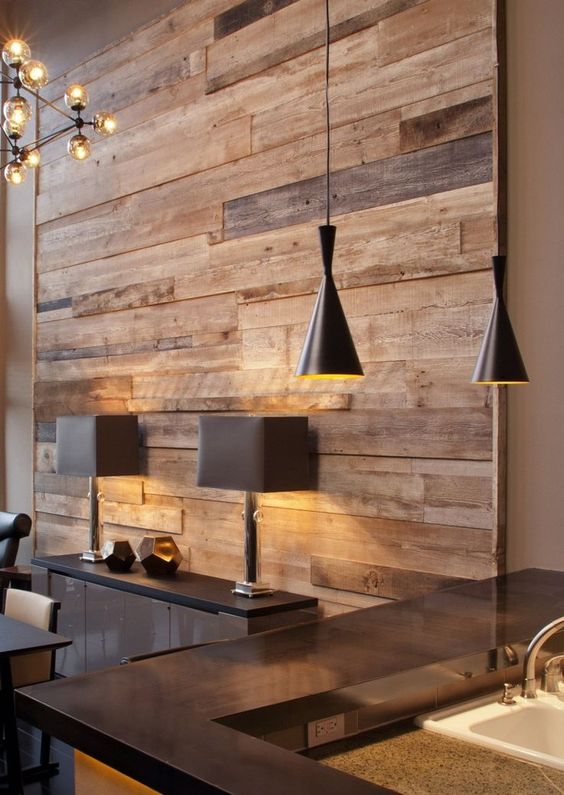 reclaimed wood wall gives this space comfiness, warmth and looks textural
wooden pieces clad in a cool pattern bring a natural yet modern feel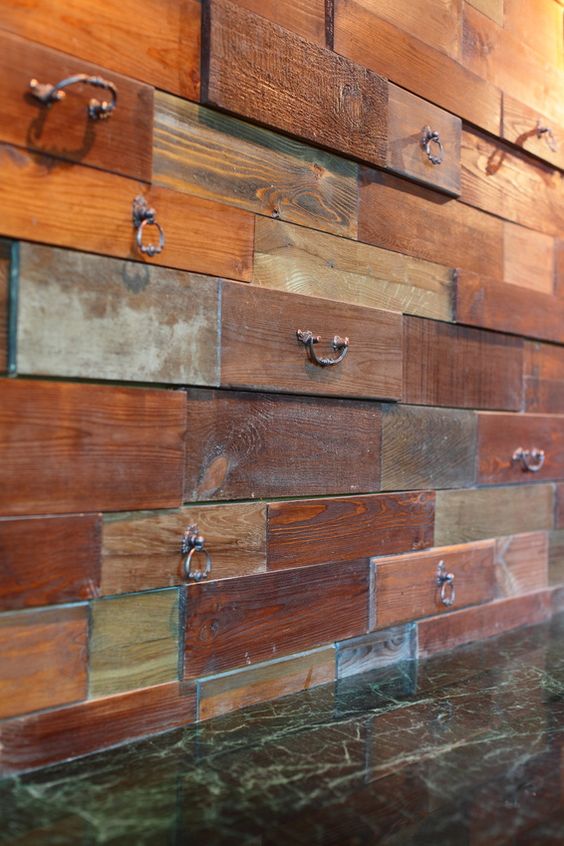 wall texture from old drawer-fronts is a unique solution that may be DIYed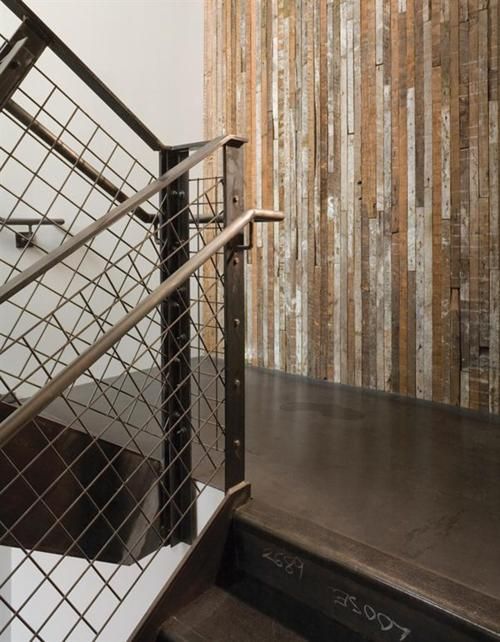 unfinished vertical reclaimed wood wall cover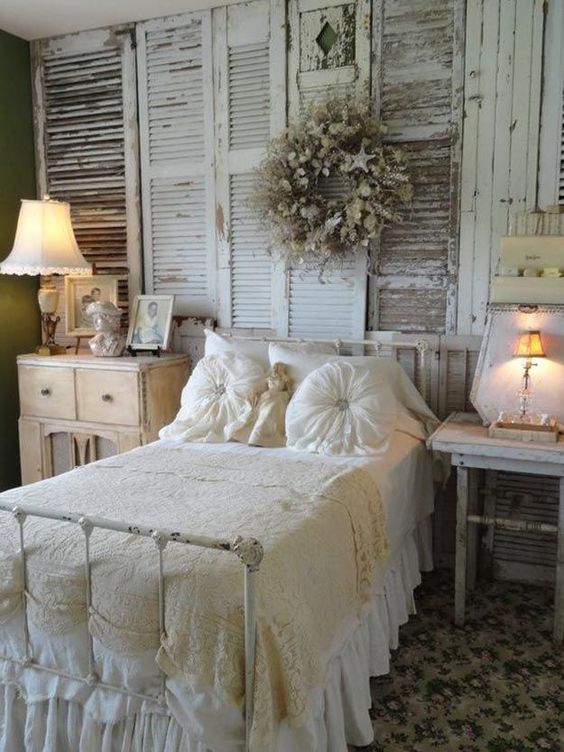 rusty wooden shutters for a vintage or shabby chic bedroom
Cork
Cork is another textural material that brings a cool look and warmth at the same time, it has a lot of colors to fit any space and different shapes of panels and coverings to create what you want. An important advantage of cork is that it's absolutely affordable and you can create various wall art pieces yourself, while wood can cost you a pretty penny.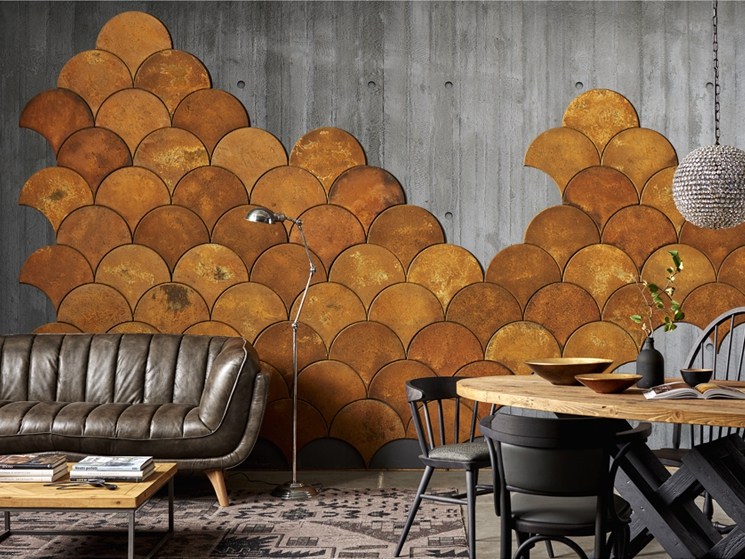 fish scale ocher-colored cork wall tiles can be used for creating your wall art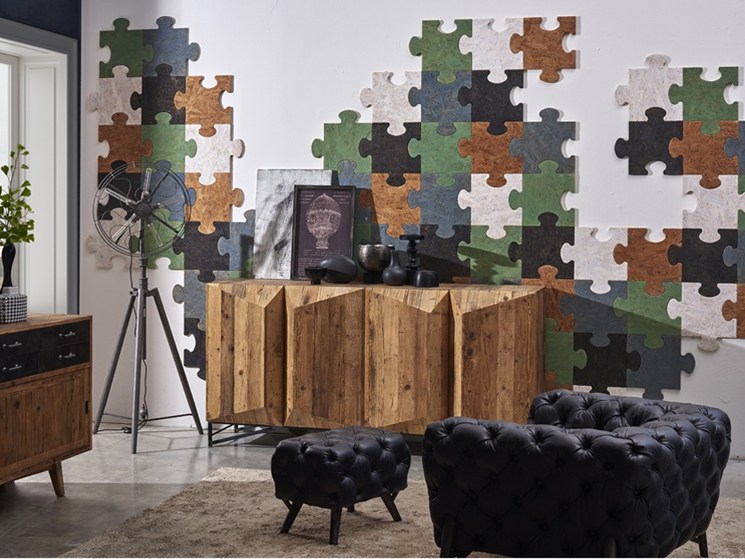 colorful cork puzzle coverings will highlight your walls and interiors and you can create anything of them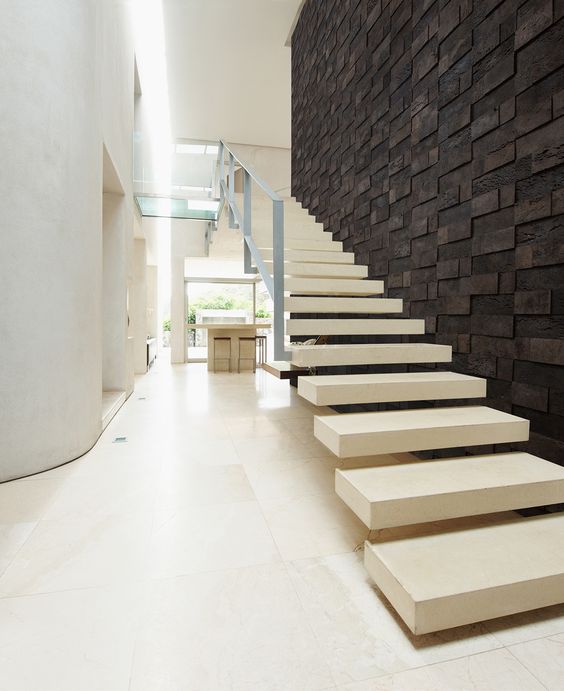 dimensional dark cork wall coverings contrast with the whole ivory-colored space
Fabric
If we take fabric wall covers, this is mostly about felt panels, which double as soundproofers. They come in various sizes and shapes, and you can find a lot of colors, too. For more effective soundproofing you can also take wooden tiles covered with felt. Felt has a soft textural look and will definitely add a cozy and soft touch to any space.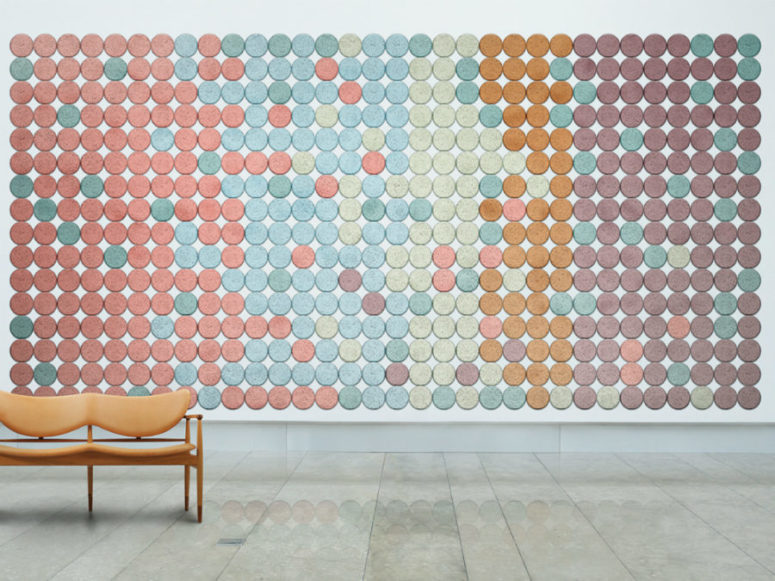 acoustic wood wool tiles can not only soundproof your home but also make a cool and stylish cover
felt panels in two contrasting colors for a bold look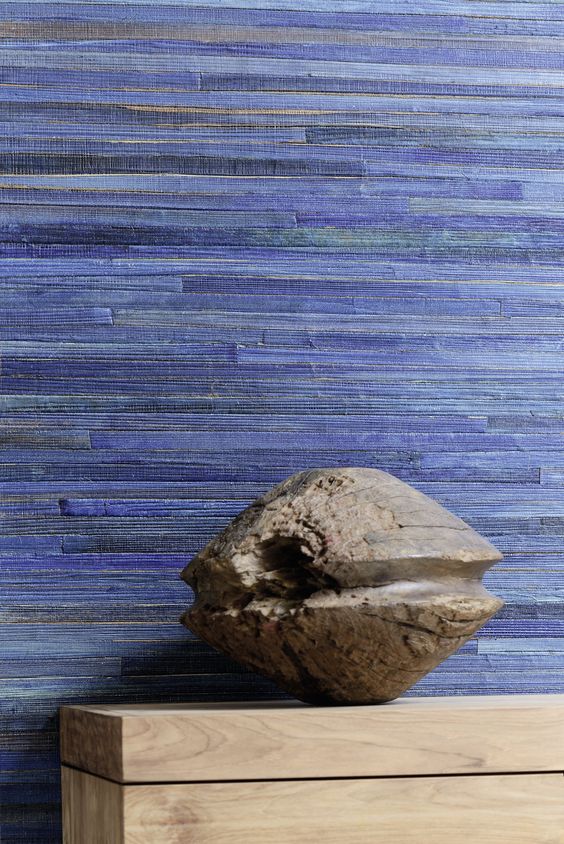 fabric wall covering in the shades of blue for a seaside interior
Metal
Metal is characterized by cool looks and durability – it will stand out for sure. You can find shiny panels and tiles to use in bathrooms and kitchens because there durability and water-resistance is essential. There are also industrial patina metal panels for industrial and rustic interiors, they will make your room super eye-catching. Of course, metal is expensive but that look is worth it!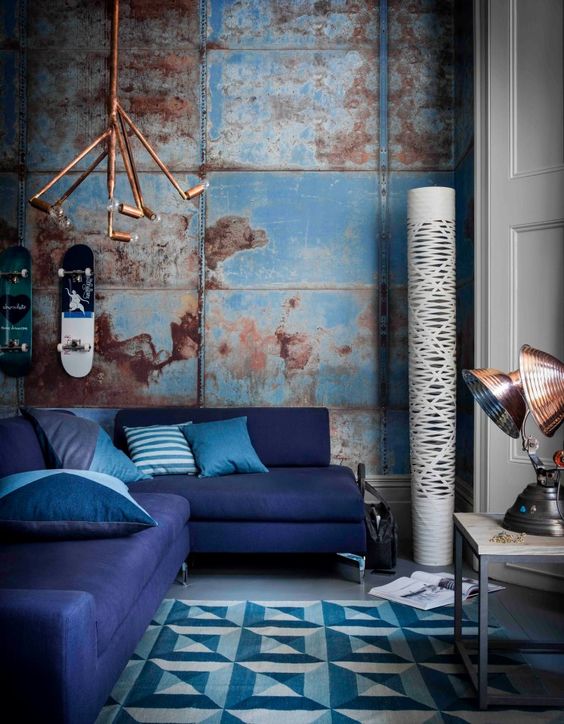 metal wall coverings with patina imitated to give your space a slightly industrial look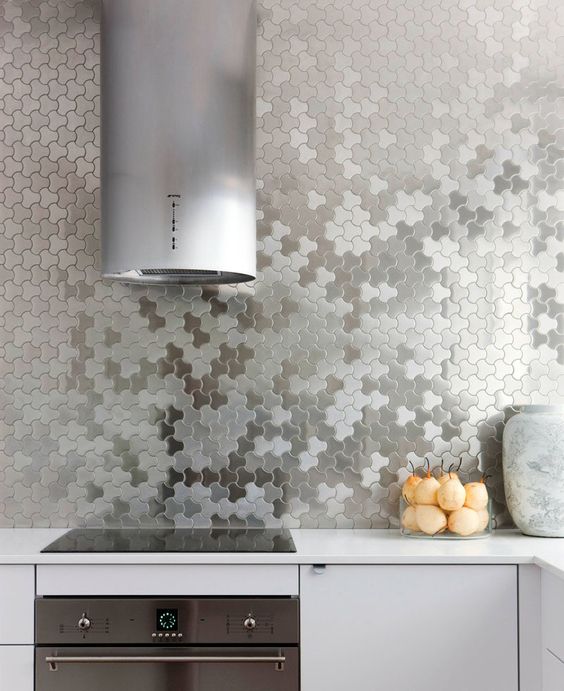 unique stainless steel puzzle wall covering instead of a kitchen backsplash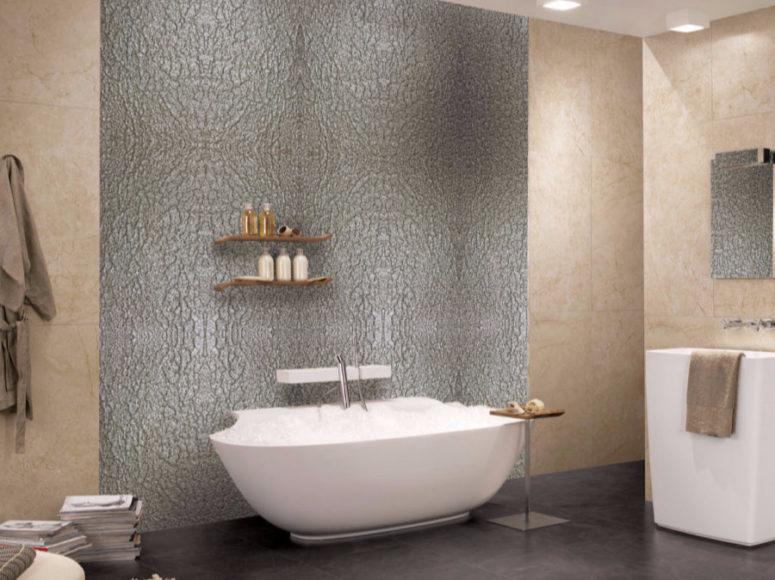 stunning silver metal wall cover for a bathroom instead of traditional tiles
Other Ideas
Living walls are on top! Choose air plants, succulents or moss to create a real living wall, it will be a constant eye-catcher but it requires enough maintenance. You can also cover a wall with dominoes or old book pages yourself, it's a unique and cheap idea to realize. Get more eye-catching ideas to rock below!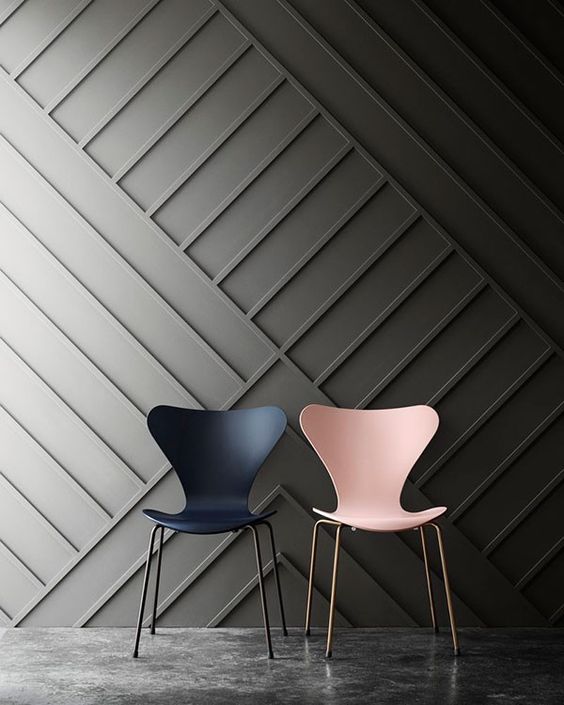 chic sculptural wall covering with a geometric design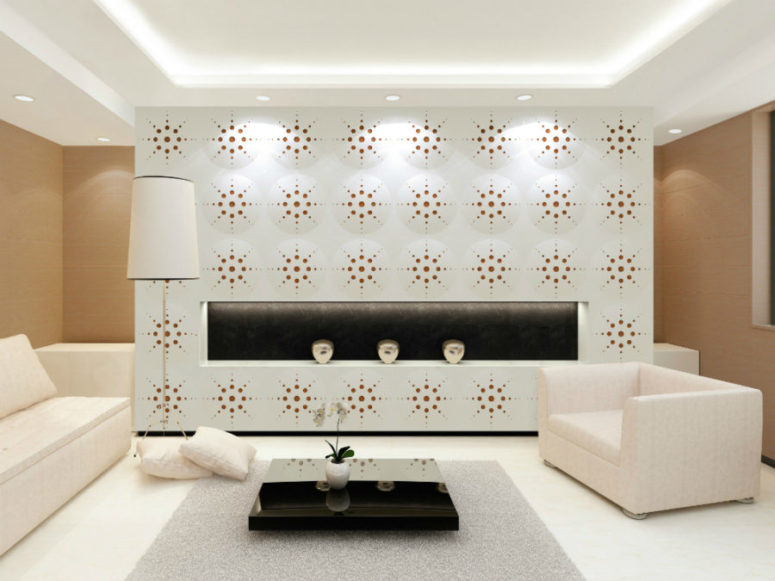 dimensional and colorful perforated wall coverings to accentuate the space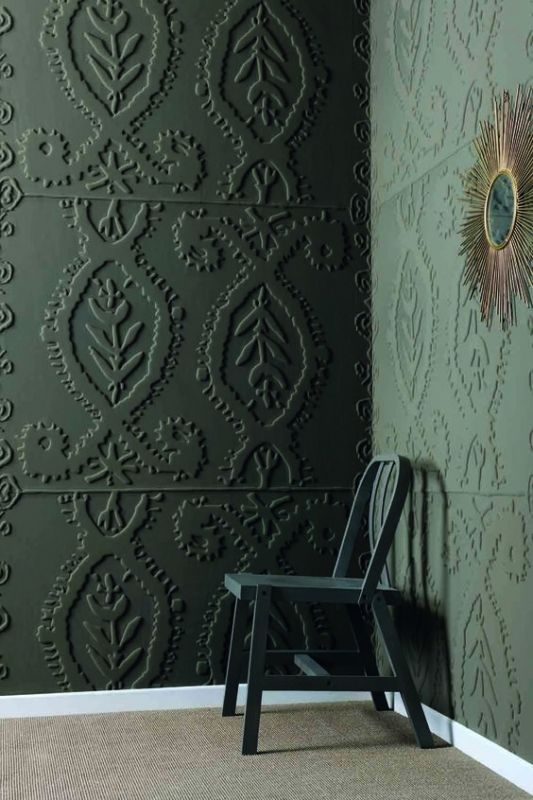 dimensional botanical wall coverings with a boho feel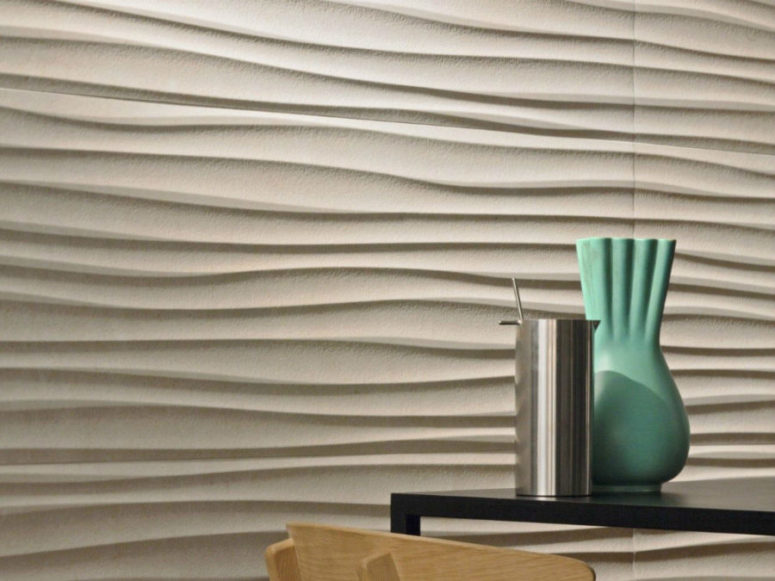 dimensional wall coverings will make even a simple interior stand out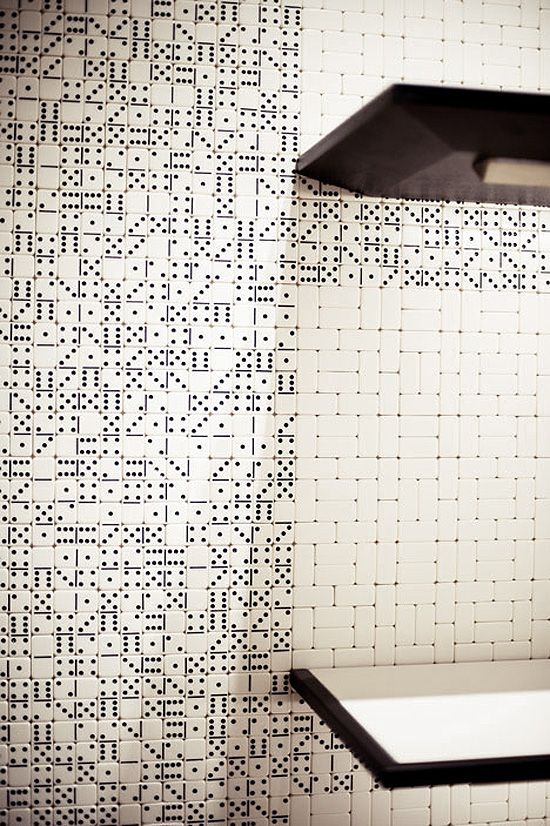 dominoes used as wall tiles is a very creative idea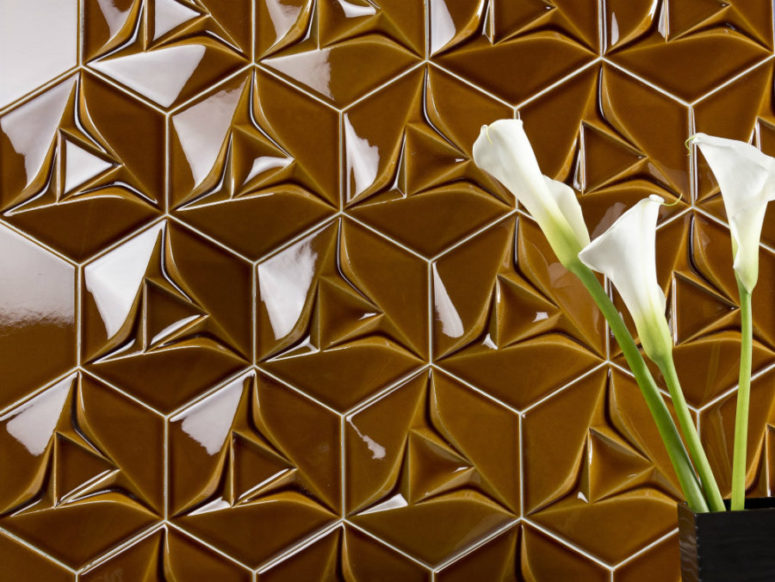 glowing ocher-colored porcelain tiles for unique wall statements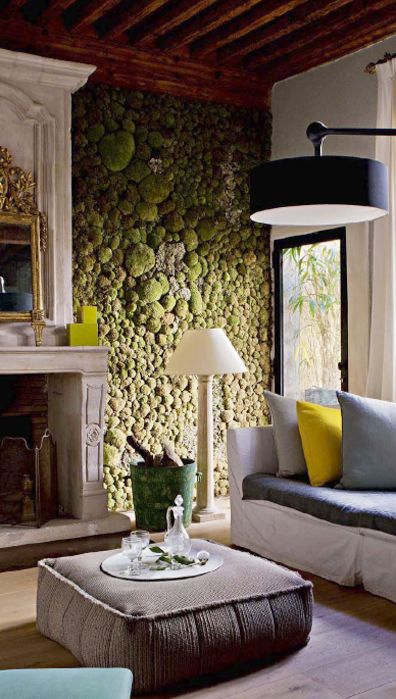 living moss wall is a real touch of nature inside, and it's a huge trend right now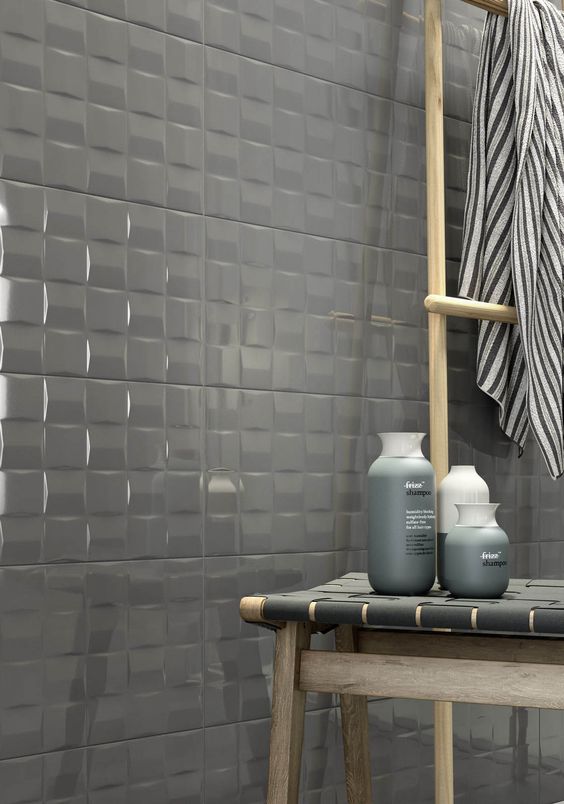 pottery shining glaze with a 3D effect for a bathroom or kitchen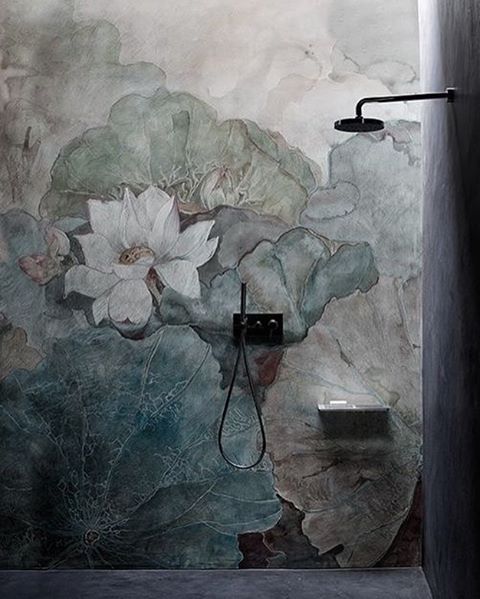 Tadelakt mural in shower made according to real Moroccan techniques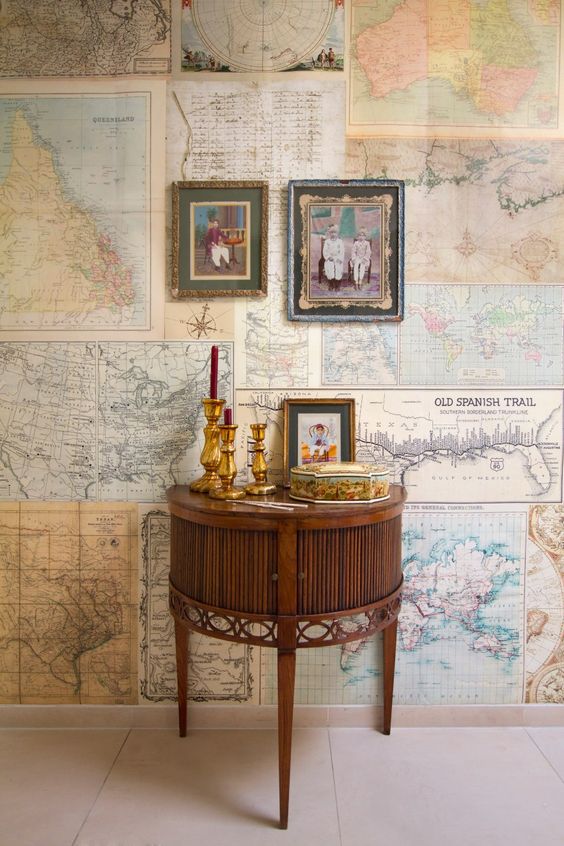 travel maps wall coverings, you can even create your own ones showing your trips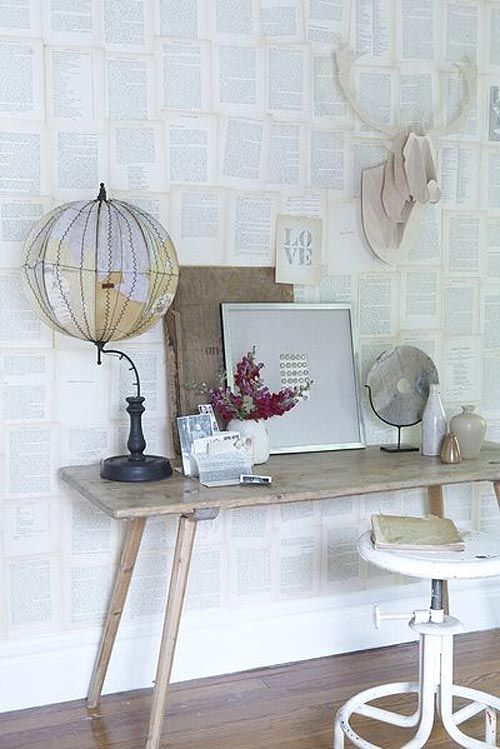 use old book pages to create your unique wall covering easily