33 Wrought Iron Railing Ideas For Indoors And Outdoors
Posted on Feb 13th 2017
DigsDigs By Kate
Posted by Marika Dienes on February 13, 2017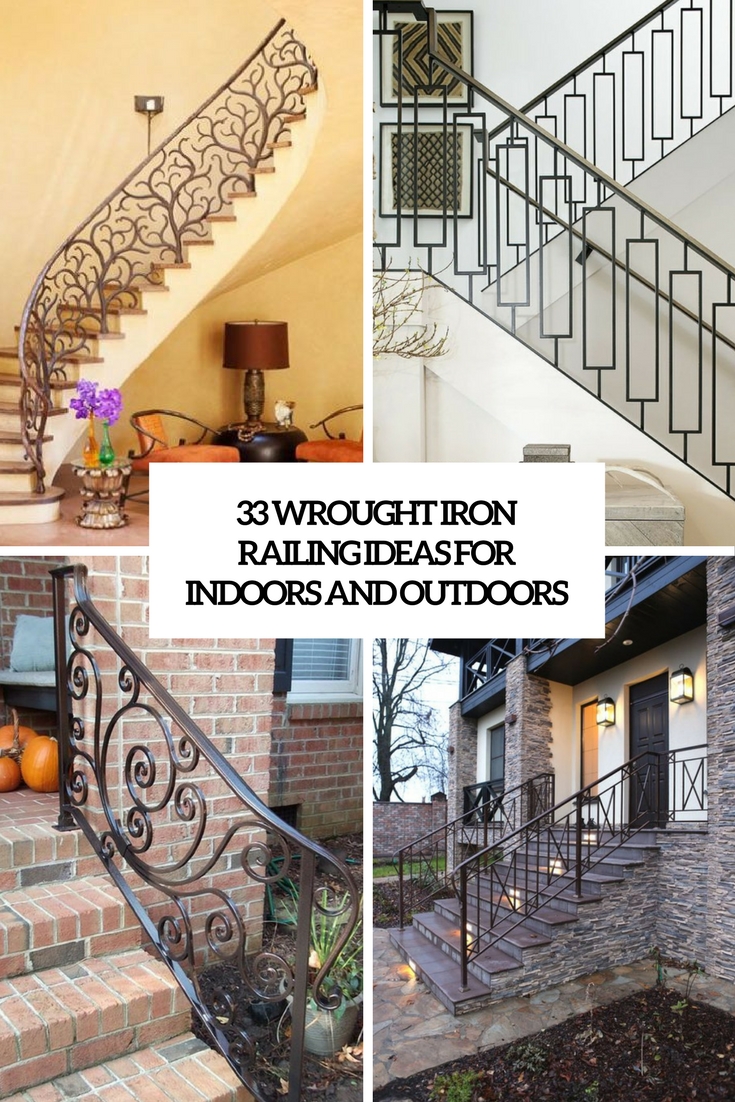 Choosing atype of railing for your indoor or outdoor staircase? I have a brilliant idea for you – why not go for wrought iron railing? Wrought iron is an iron alloy that has a very low amount of carbon in it, making it similar, in some ways, to steel. If you are hesitating if you need it or not, let's consider some pros and cons and some examples to make a final decision.
Pros
Wrought iron fencing is much stronger than other common materials. Because wrought iron is so hard to break, it is better than many other fences for security purposes. The durability also means that wrought iron fences will last much long than other fences. For the most part, these fences are easy to maintain especially if they are painted.
The term wrought was applied to this type of iron because it could be wrought into many different shapes and designs. The alloy itself has an elastic and malleable nature that many artists and designers can shape into interesting patterns.
If you've had troubles with pests ruining fences in the past, good news: barring strange mutations or alien invasions, nothing's going to be chewing up a wrought-iron fence. With the right design, they can actually keep many annoying animals away from your home completely, though there's probably no fence so amazing a truly determined animal can't figure out a way past.
Cons
Wrought iron, because of its material and the difficulty involved in producing it, is more expensive than wood and vinyl fencing. Additionally, one may find it slightly more expensive to install it as well, especially if the design of the wrought iron is custom made. Wrought iron is heavy, takes a lot more work to attach properly, and demands proper anchoring to not simply fall over in certain soils, the list goes on. That means you're either going to be working on it a long time, or you're going to pay a premium for the installation.
If you are using it outside, if awrought iron fenceis weathered long enough, it will begin to corrode. Rust on wrought iron is particularly hard to deal with because of the slag in the metal. As mentioned above, painting the wrought iron may keep rust from forming, but over time, weathering will cause the paint to chip and, as a consequence, new paint will need to be reapplied every couple of years.
Although wrought iron can be bent into many different designs, fences made out of this material are usually very easy to see through. In general, the straight bars and sweeping swirls that are common designs for wrought iron fences are considered "open" designs. Open designs usually feature iron bars that are close enough together to keep people out, but wide enough apart to look through.
Interior Décor
Wrought iron railing is widely used in indoor décor, such railing looks gorgeous and always stands out, and even the simplest staircase will look amazing with it. wrought iron can match almost interior depending on its colors and patterns, but it's used in traditional, industrial, modern and minimalist interiors more often than in others.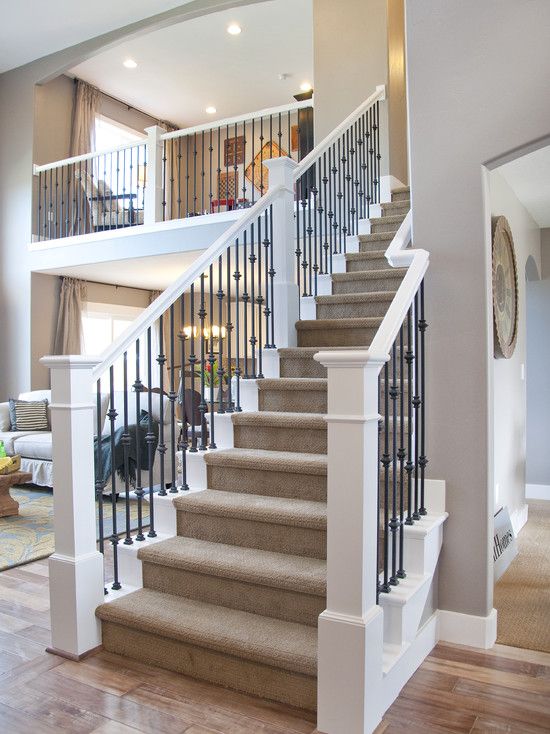 traditional stairs of white wood and wrought iron design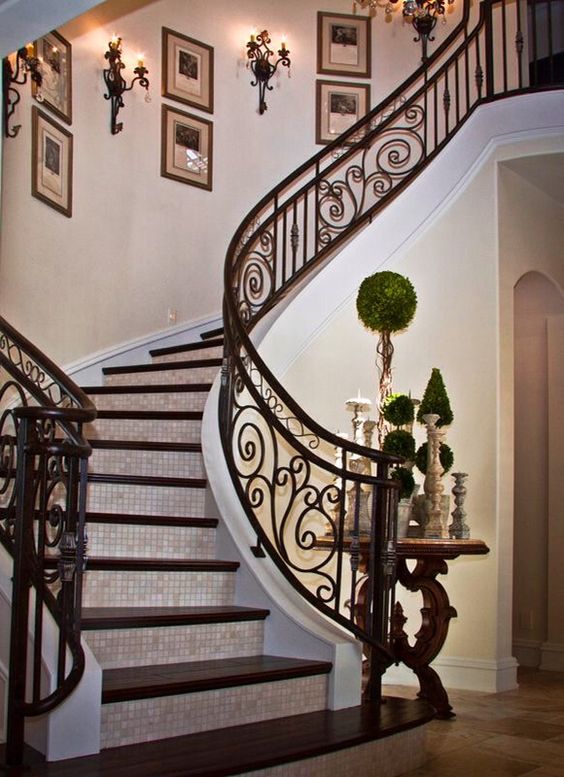 stunning indoor staircase of dark wood and custom-made wrought iron decor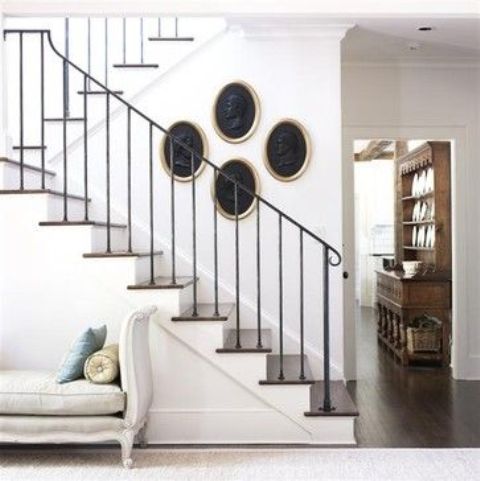 wrought iron stair railing for a modern meets rustic home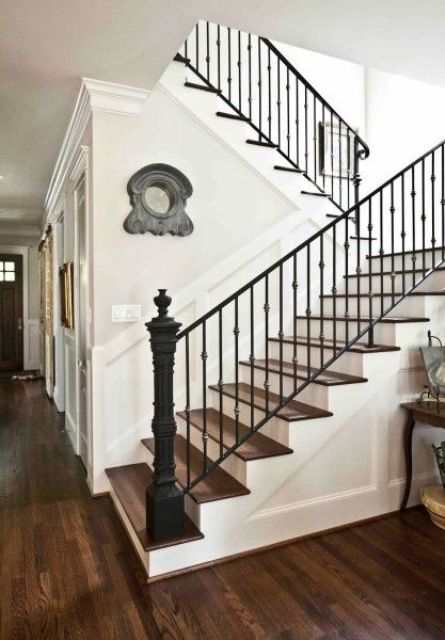 sharp-looking staircase with metal posts and wrought iron railing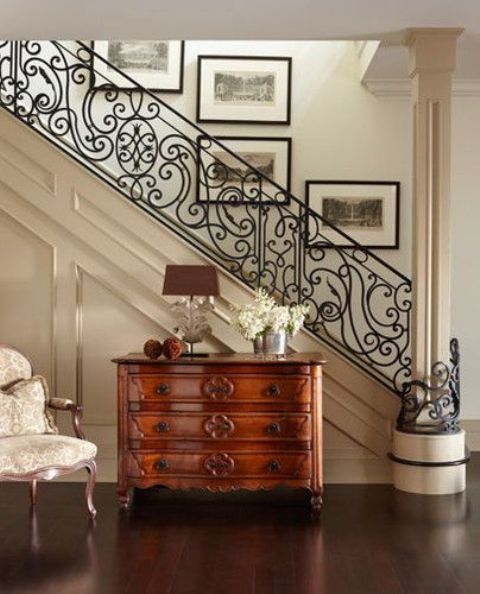 beautiful wrought iron railing with whimsy patterns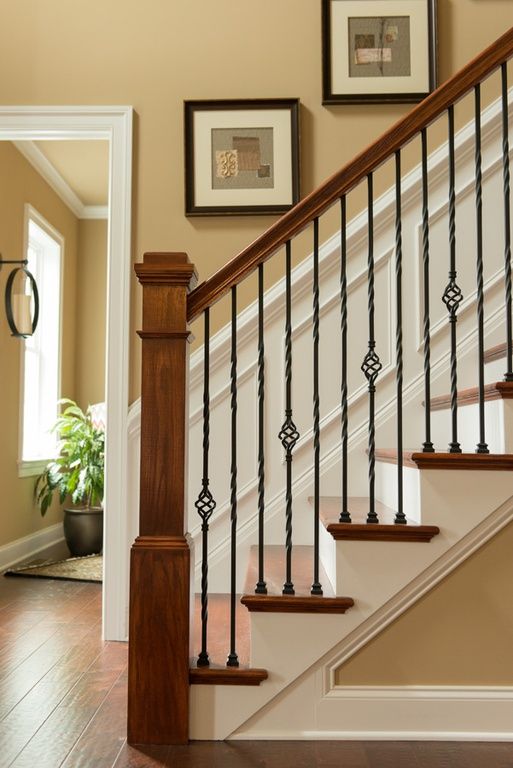 classic warm wood stairs with stylish iron railing can make a statement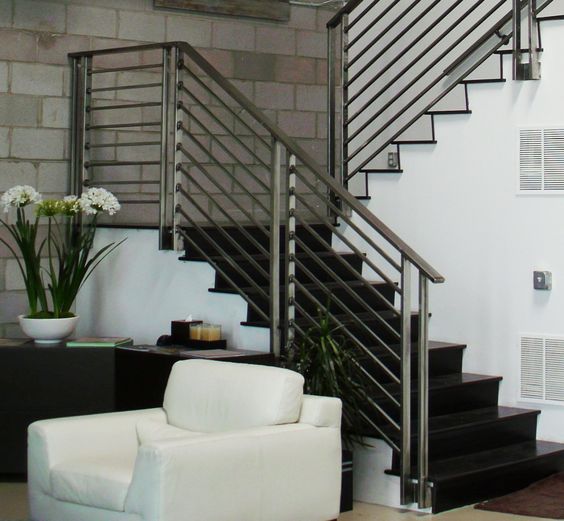 highlight your modern decor with simpel wrought iron railing with no pattern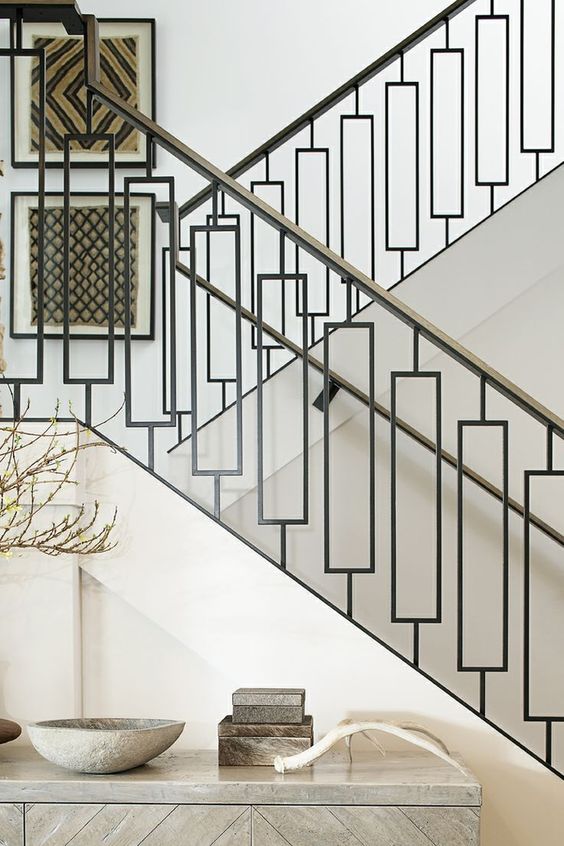 chic modern wrought iron railing for a stylish home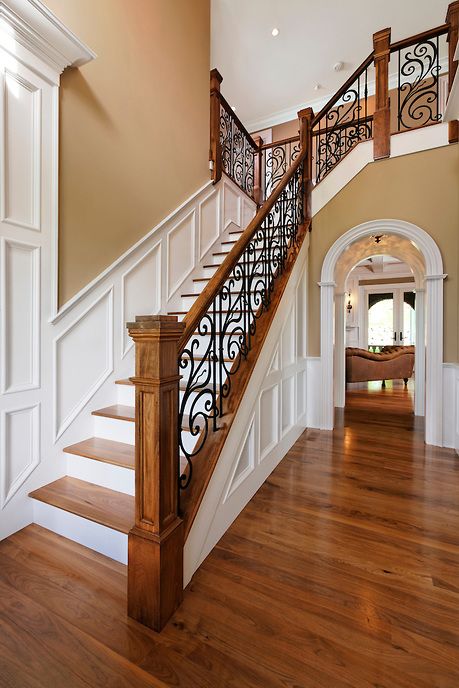 traditional oak staircase with worugh iron railing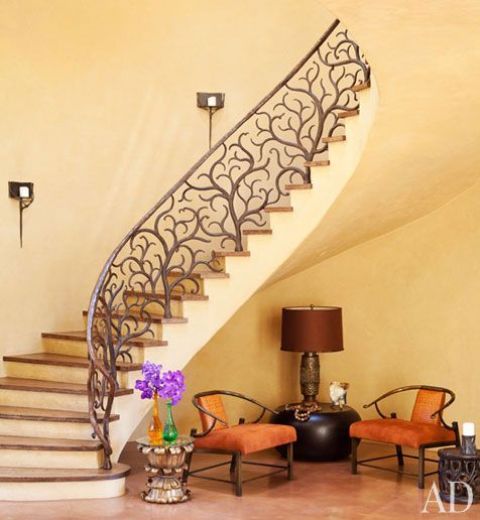 wrough iron railing imitating trees looks jaw-dropping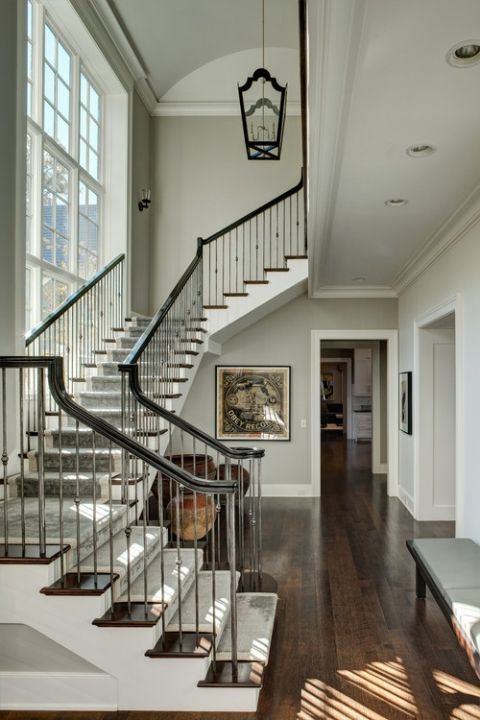 traditional stairs with a gorgeous wrought iron balustrade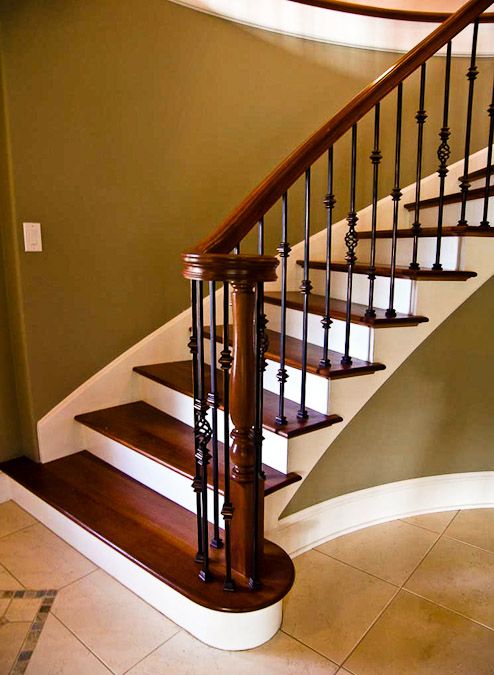 wrought iron makes any staircase look very expensive and chic
wooden banister and a wrought iron balustrade in modern style look chic and eye-catching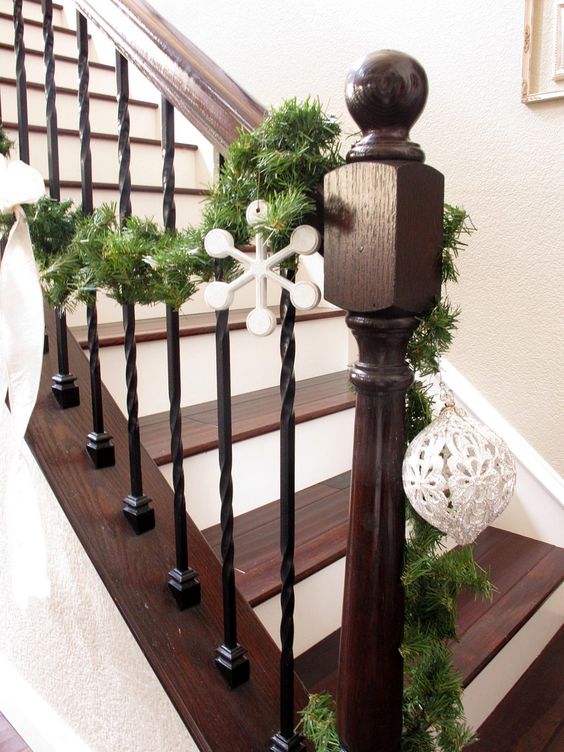 wrought iron spindles, dark stain and white trim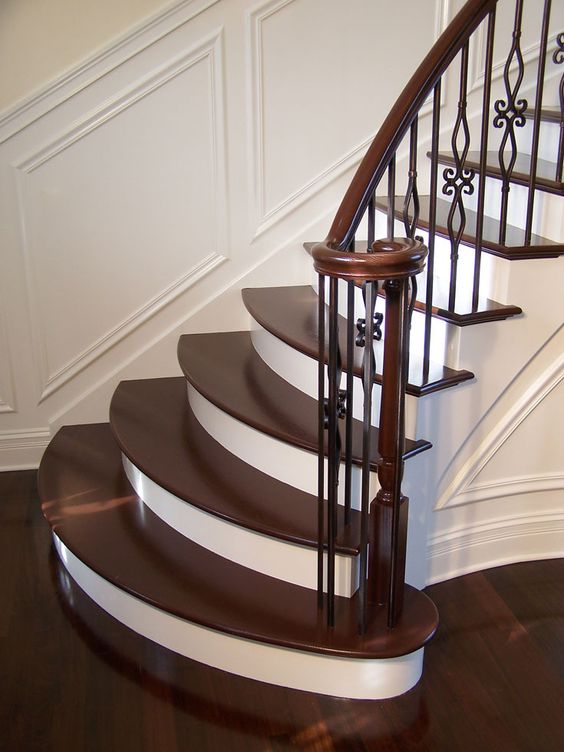 gorgeous wrought iron balluster stairs with painted treads and risers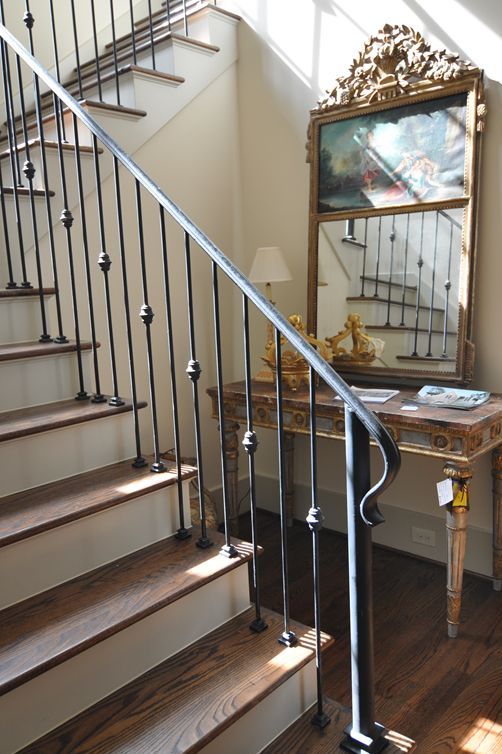 stylsish iron handrail and banister for a traditional staircase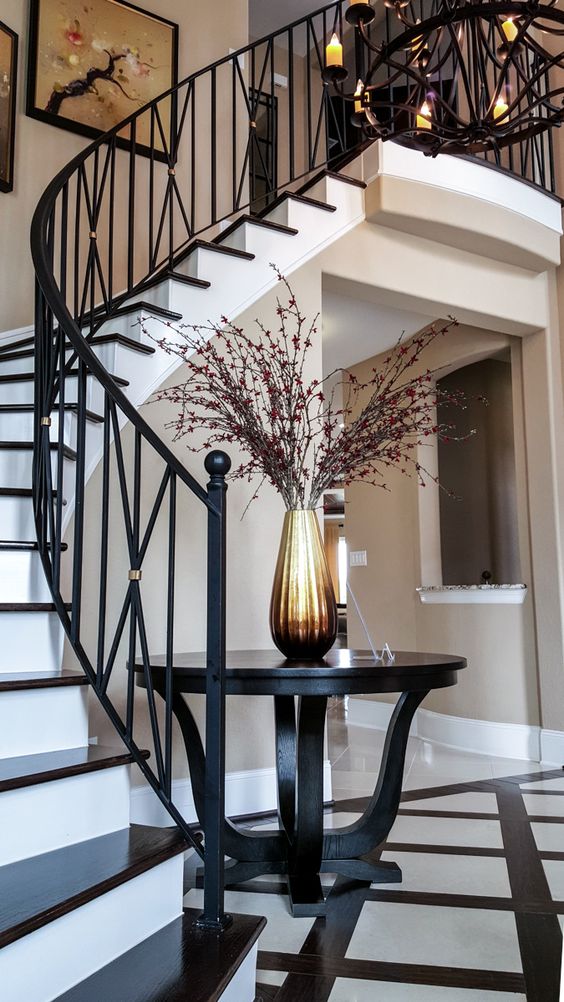 custom-made X design for a traditional meets modern space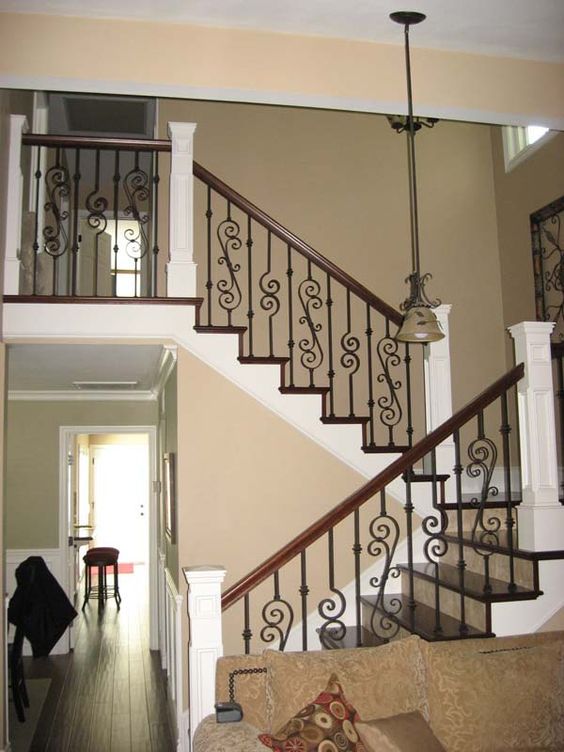 traditional stairs with a wooden handrail and a wrought iron balustrade with a chic pattern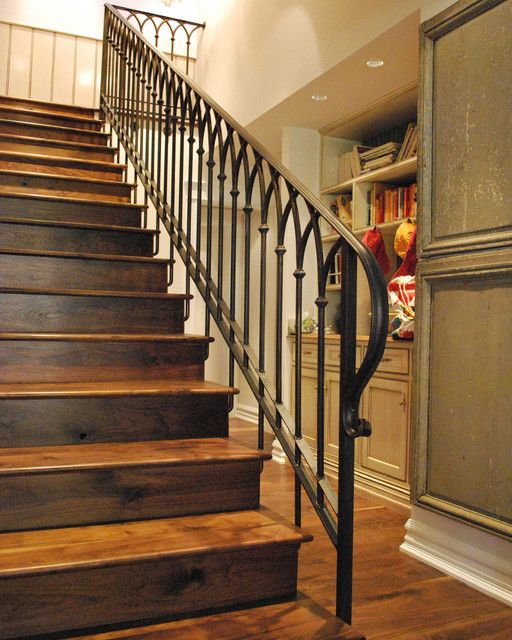 rustic stairs of wood with a wrought iron handrail and banister
dark stained wood and very light wrought iron balustrade
modern laconic wrought iron handrailsand balustrade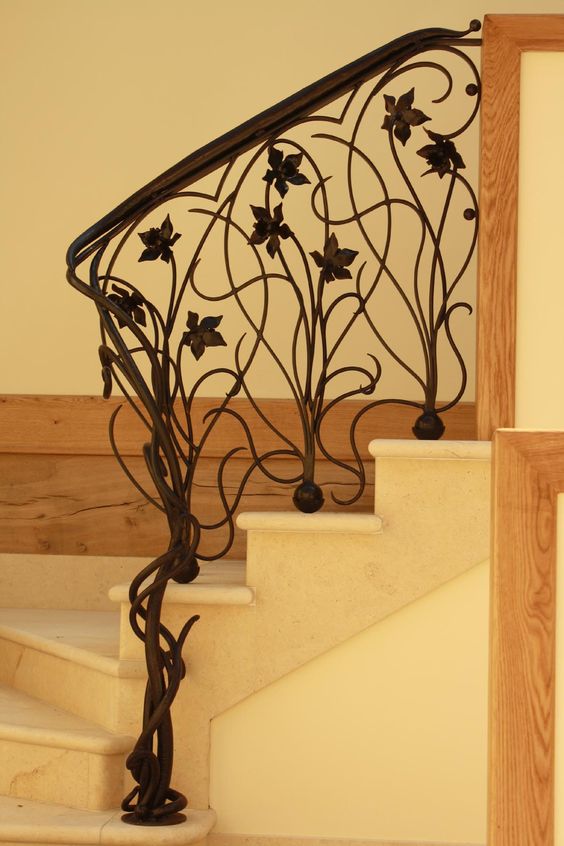 art nouveau worught iron railing looks just stunning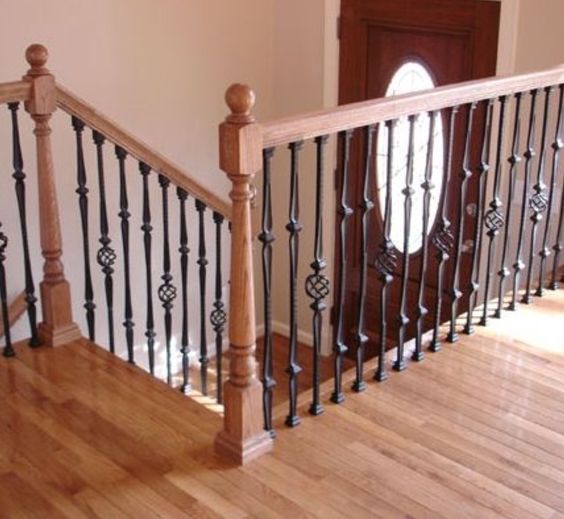 chic light-colored wooden staircase with dark wrought metal railing for a contrast
black and white space with a stylish staircase with black iron handrail and balustrade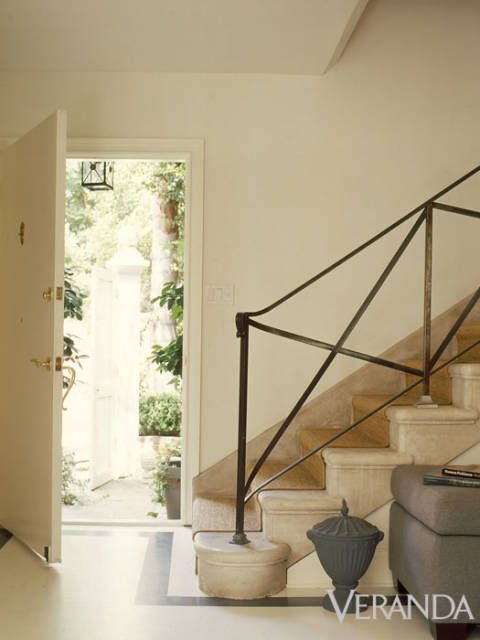 primitive-looking wrought iron handrail and railing for a unique touch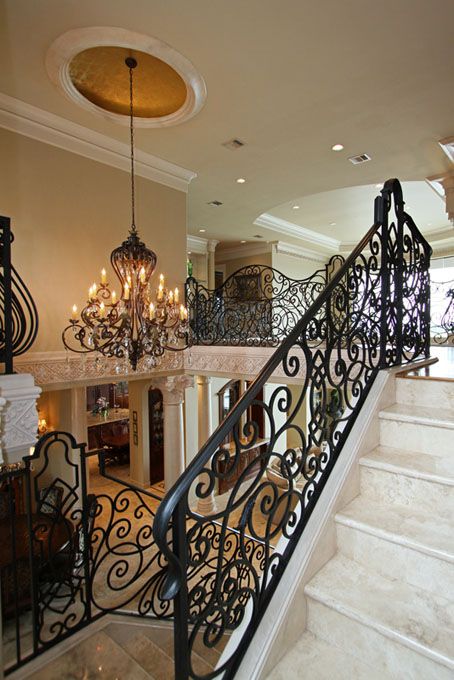 wrought iron railing with eye-catchy whimsy patterns
warm wood staircase and wrought iron balustrade of a lighter color to stand out
Outdoor Décor
Wrought iron is rather a great idea for outdoors, too, especially if want a luxurious look for the entrance. Order a custom-made pattern for your railing to get a fantastic look!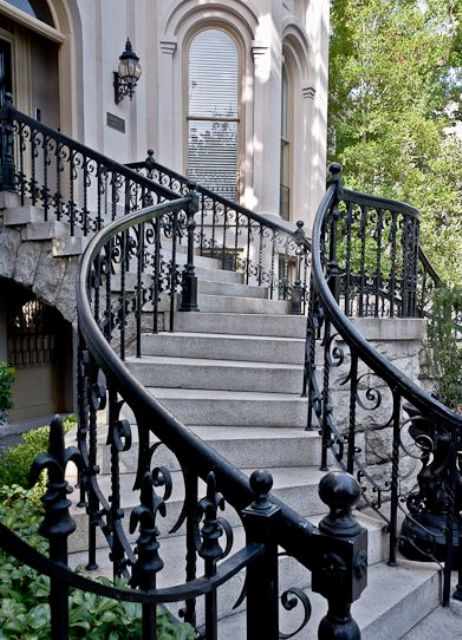 gorgeous black wrought iron railing for a chic entrance look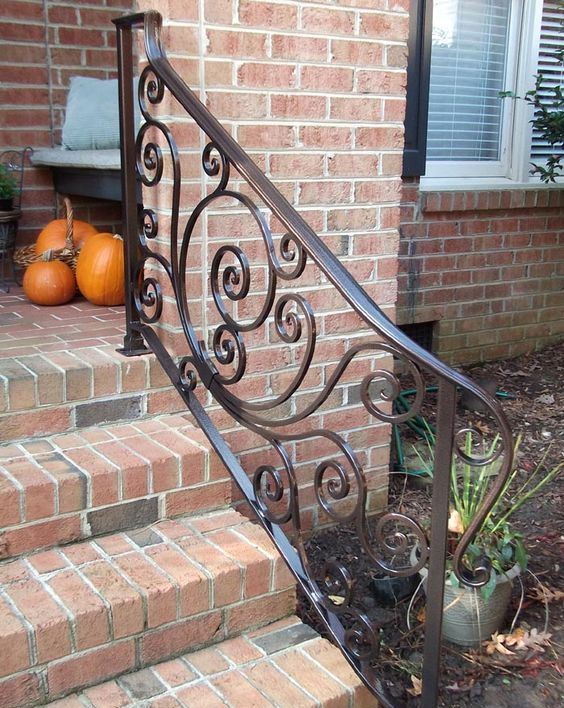 cool wrought iron railing piece with a pattern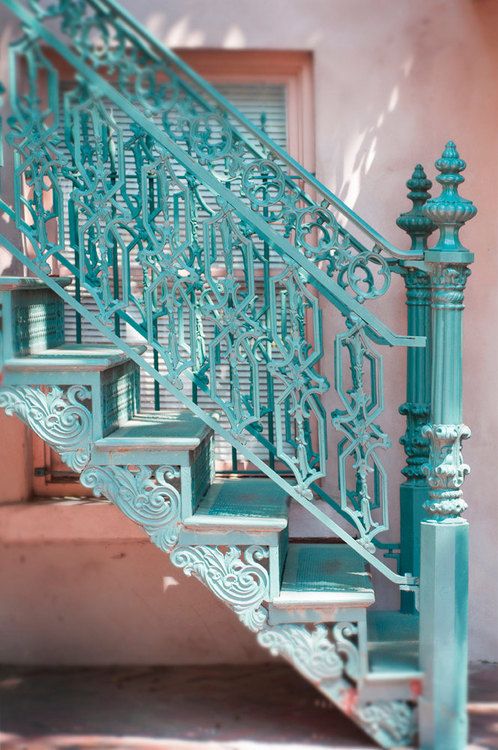 gorgeous blue-painted iron stairs and railing with a unique pattern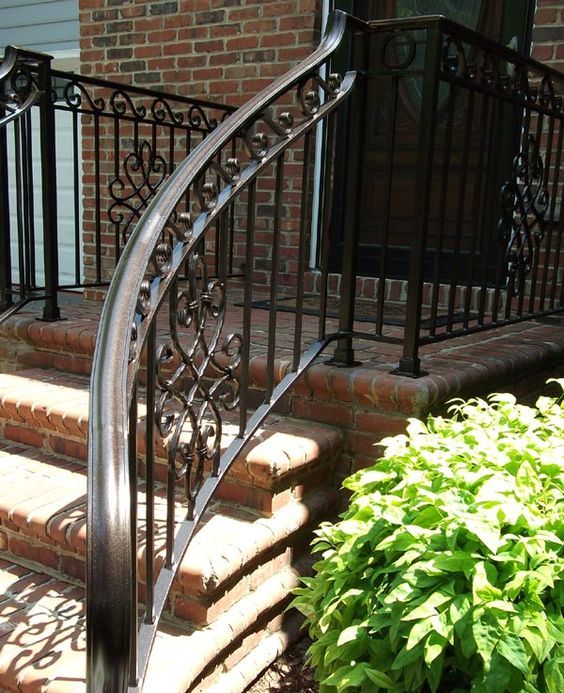 custom-made wrought iron balustrade and handrail
simple minimalist wrought iron handrail and railing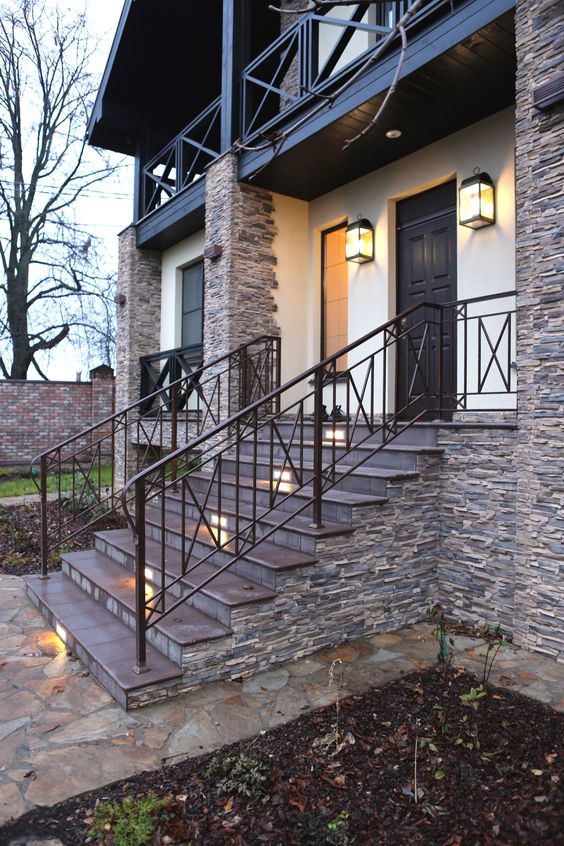 laconic wrought iron railing with X pattern