Blog
Posted on Feb 20th 2018
The Best Colors to Use in Small Homes
By Trendir
Posted By Marika 2-20-18
If you have a smaller home, you may think you are bound to only using white and beige shades in order to not make it appear larger. However, there are multiple different colors you can incorporate into your home that will give you the appearance of a larger residence. Here are a few options of different colors you can use in a small home.
Taupe
Taupe is an excellent overall color for any size home. It is chic, trendy and adds a dimensional feature to the living space. This color works best in the kitchen, home office, or even in the living room. The key is to pair it with other light hues and to allow the room to have lots of natural light.
Hazel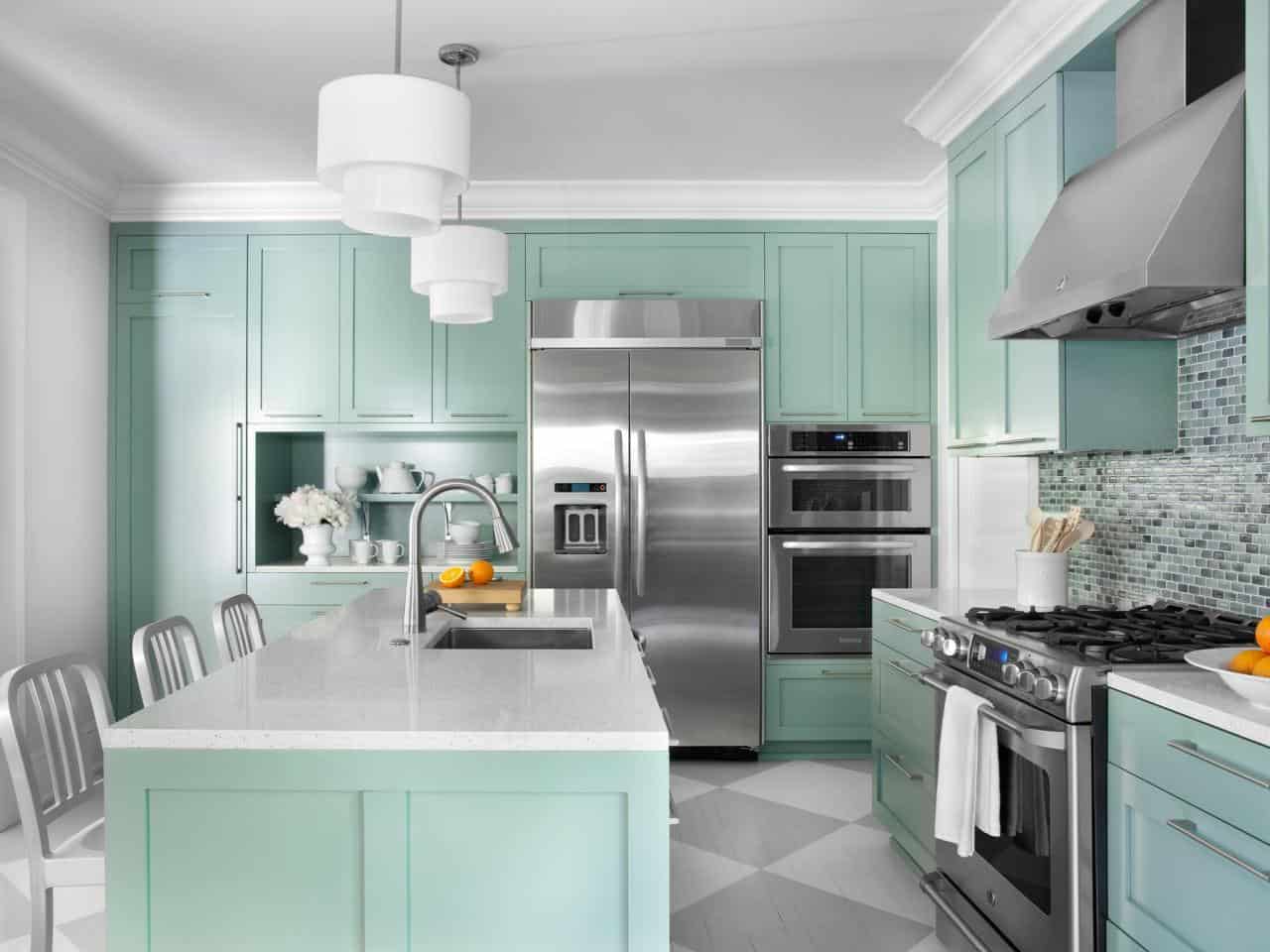 This greenish-blue color is not only beachy but its classic as well. The color plays well with multiple different hues which is always a plus. Pair it with bold, richer shades for a contrast that is hard to miss. This shade works well in the foyer, kitchen, or guest bedroom.
Griffin
Griffin is best described as a dark chocolate shade with hints of gray and taupe. The color is a commanding hue that adds richness and dimension. The key to working with this color is pairing it with creamy softer shades. Additionally, you want to only use this color on an accent wall for the best outcome. This color is perfect for the library space or even the living room.
Pastel Blue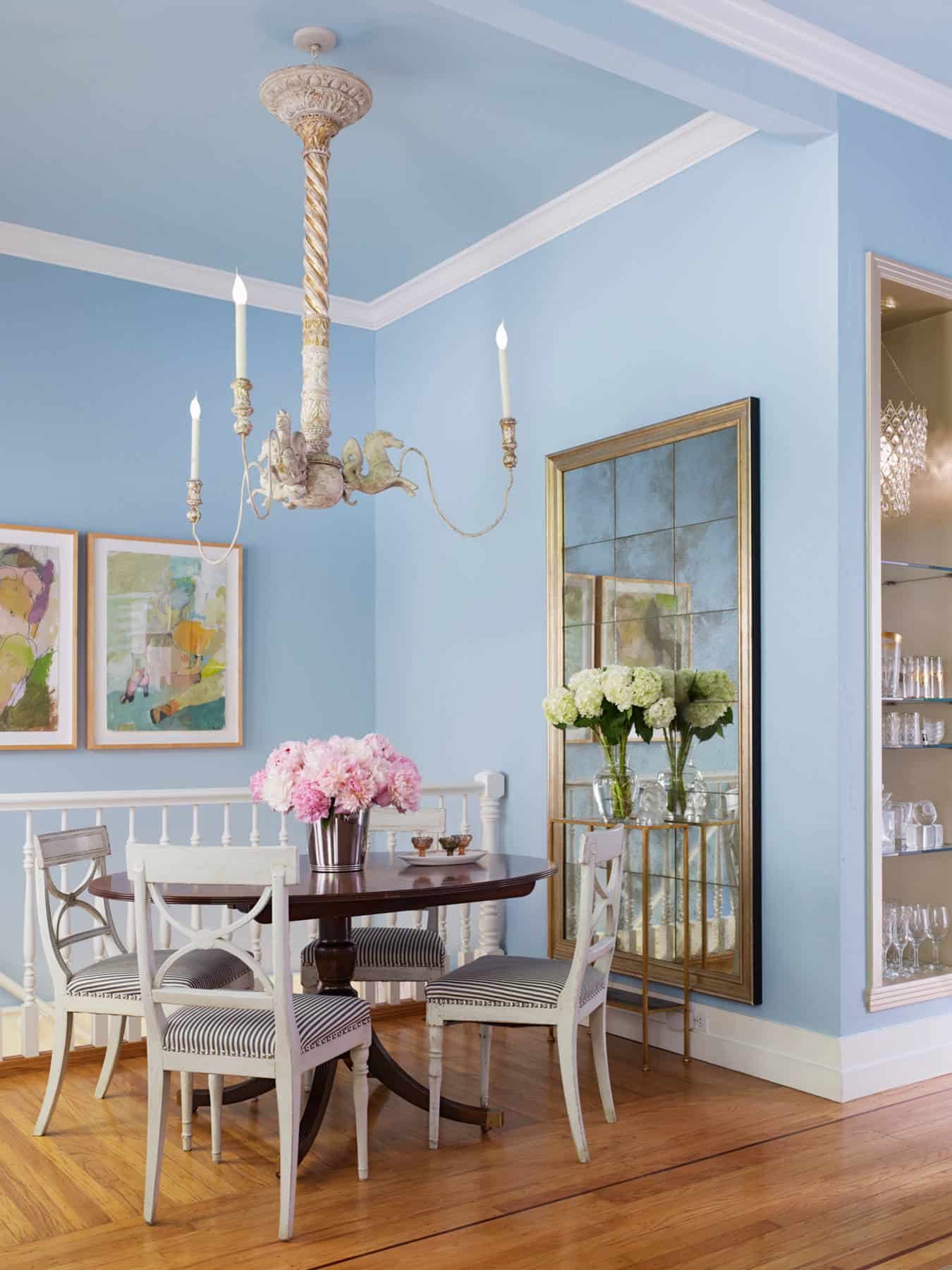 There is nothing quite like adding shades of pastel blue to a home. The notoriously beautiful color works well in any space it is placed in, not only that but the color is extremely pliable. Choose a lighter shade of pastel blue for a softer take or a darker version of this shade for a richer, bolder feel. This hue works well in a bedroom or even in the bathroom.
Gray
The key to working with gray hues is having bright, crisp white all around the space. The crisp white shades instantly lighten this hue and give it a charming effect. You want the gray to feel soft and charming not stuffy and cold. Choose a gray hue with a purple or blue undertone. This is an excellent overall color which means it will work well in any room in the residence.
Oriental Red
Yes, you read that correctly red hues work well in any space of a home. The reason being they are rich and fun with a twist of modern. The key to working with red hues is knowing which shades work best and where. You want to use hues that are less bold and have richer undertones. Doing so will bring life to the space while still being multi-dimensional. Pair this shade in all rooms with great lighting.
Deep Purple
This regal shade is everything you have dreamed of and more. The hue is not for the faints of hearts or for the homeowner who wants to have a simple space. This color commands your attention as soon as you enter. It also shifts colors depending on the lighting you use. The brighter the lights the darker the color will appear. However, if you use bright lights the hue will significantly lighten up.
5 Newest Kitchen Backsplash Trends To Go For By DigsDigsPosted By Marika 2-16-18 There's no kitchen without a backsplash, and it can be a matching part of the decor or a contrasting one to make a statement. A backsplash is always to be functional and practical for the certain reasons, and of course it should be nice-looking. [...]
Here Are Your 4 Go-To Tips for Mixing Design Styles Like a Pro By FreshomePosted by Marika 2-13-18It is possible to mix two separate design styles. Image: Susan Nelson InteriorsSometimes, our sense of style is too big to be defined by just one particular aesthetic, and sometimes two looks really are better than one. However, combining [...]
Awesome Sliding Barn Door Ideas to Include in Your Home That You Are Sure to Love By TrendirPosted by Marika 2-7-18Traditional barn doors are no longer only for the barn or outdoor space. They have become a chic addition to interior home décor. As country décor picks up momentum more and more homeowners are seeing the [...]
10 Decorating Tips for the Perfect Man CaveBy DecorologyPosted by Marika 2-6-18When it comes to creating the perfect man cave, the possibilities are endless. This room should be the ultimate place to gather with your buddies and have some fun. From where to lounge to what types of entertainment you should embrace, we'll help you [...]
Timeless kitchensBy DecorologyPosted by Marika 02/02/18Timeless Kitchens designWe spend so much time in the kitchen, especially with little ones I've discovered. For me it's become more important than ever that my kitchen has a timeless appeal and design, because with kids and trying to work from home, we won't be having time to do [...]
15 Ways to Refresh Your White Bathroom With Style By HomeditPosted by Marika 02/01/18White, such a crisp, fresh, clean color. It's no wonder that so many people choose it when they give rooms a makeover. But sometimes, when a space has been white for a while, you might start to miss it's beauty in the mundane [...]
25 Cool Ways To Effectively Use A Windowsill By DigsDigsPosted by Marika on 1/31/18 Lack of space is the most frequent problem in modern dwellings, and using every inch of space is essential. A windowsill is often left without attention, you can just place a couple of pots on them and forget about it. A windowsill, especially [...]
3 Coolest 2018 Home Decor Trends With 23 Examples By DigsDigsPosted by Marika 1-30-18 2018 is on, and if you feel like changing something in your home decor, it's high time to have a look at some current trends. We've surfed through the whole Pinterest to find what's on now and what you can try to add [...]
25 Cool Ways To Effectively Use A Windowsill By DigsdigsPosted By Marika 1/29/18 Lack of space is the most frequent problem in modern dwellings, and using every inch of space is essential. A windowsill is often left without attention, you can just place a couple of pots on them and forget about it. A windowsill, especially a [...]